Submissions
The Lascaux Review publishes accessible fiction, poetry, and creative nonfiction of literary quality, as well as essays on the craft and business of writing. Book excerpts are welcome.
Writing of literary quality venerates the language and speaks to the human condition. We make no effort to define these terms—we know it when we see it. Accessible literature is poetry and prose that can be understood and appreciated without annotation.
Fiction and other prose may be any length, but efficient writing is favored. Please use Times New Roman 12 point and double space your manuscript.
Poetry should be formatted conventionally, without "sculptural" elements that can't be detected by an audience during a public reading. We understand there is call for experiments in form and content, but they're not for us. Submit as many as five poems at a time; patch them into one document.
Creative nonfiction may include memoirs, chronicles, personal essays, humorous perspectives, literary journalism—anything the author has witnessed, experienced, learned, or discovered. Creative nonfiction should be written in a nonacademic style.
For the Cafe (our blog), we're looking for posts about writing, literature, agents, publishing, hangover recipes—anything to do with the craft and business of writing. Topics must be relevant to our audience, which consists of sophisticated journeyman writers and poets. Length should ordinarily be limited to 1000 words. Reprints are welcome. We'll provide a link to the contributor's most recent publication.
There is no fee for regular submissions. Wait until you have heard back from one submission before sending another. We consider previously published material and we assume all submissions are simultaneous. Artists wishing to show us their work should email a link to their online gallery to lascauxreview at gmail dot com.
Submissions are read year round. Accepted pieces are published on a rolling basis. Payment varies. Because editors are dispersed geographically the review is unable to accept submissions via postal mail.
The review accepts work for nonexclusive appearance and archiving on its website and for inclusion in its annual print publication. Authors retain all rights to their work at all times. FAQ for the paranoid may be found here. If you don't know how to submit to a literary journal, go here. The following link will take you to our online submission form at Submittable: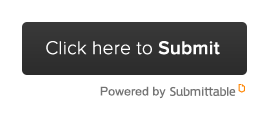 See the Contests page for information about our $1000 flash fiction, short fiction, poetry, and creative nonfiction contests.
*